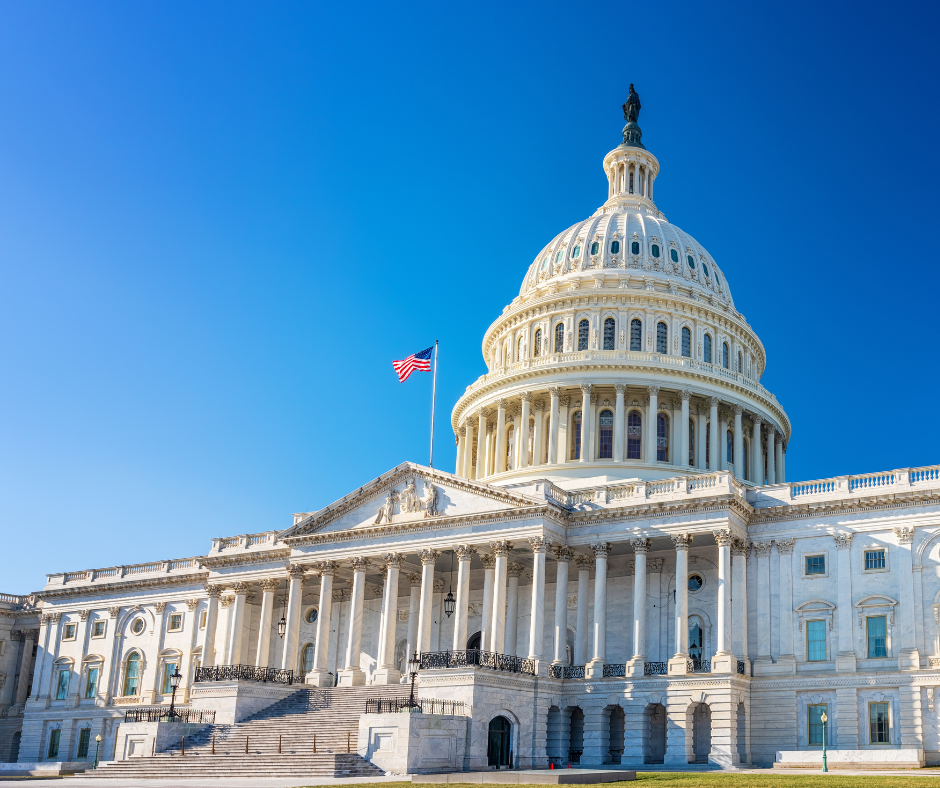 Congress Considering ERISA Changes That Would Impact Texas Injury Benefit Plans
By Richard S. Johnson, J.D., Executive Vice President, PartnerSource
Congress is currently considering the Employee and Retiree Access to Justice Act. Mark Desaulnier (D-CA) recently introduced the bill (HR 7740) in the U.S. House of Representatives and Tina Smith (D-MN) filed a companion bill (S 4219) in the Senate. If passed, this bill would cause a fundamental shift in the way employers administer work injury claims for Texas Injury Benefit Plans.
The bill seeks to amend the Employee Retirement Income Security Act of 1974 (ERISA) to make discretionary clauses in employer-sponsored benefit plans unenforceable – and prevent plan sponsors from putting such clauses in ERISA benefit plans in the future. 
BACKGROUND
Currently, most ERISA benefit plans (including all PartnerSource Texas injury benefit plans) have discretionary clauses that give plan administrators broad authority to interpret, construe and apply the terms of the benefit plan. These discretionary clauses require courts to "give deference" to plan administrators when reviewing a benefit decision. A reviewing court can only overturn a plan administrator's original benefit decision if that decision was so "arbitrary and capricious" that the court determines the plan administrator abused the discretion given to them by the benefit plan.  
Examples of a court considering a benefit decision as arbitrary and capricious could include benefit denials based on:
• the claimant being a problem employee;
• the employee's skin color (or other feature protected from discrimination);
• the potential cost of the benefit claim; or
• (for Texas injury benefit plans) the claim has potential liability exposure.
The current standard of review for ERISA benefit claims has been in place for more than 30 years after the U.S. Supreme Court's decision in Firestone Tire & Rubber Co. v. Bruch, 489 U.S. 101 (1989). Under this standard, an employer can prevail in an ERISA lawsuit as long as they can show a reasonable process for how the plan administrator made their decision. 
IMPACT
The new bill would allow courts to conduct de novo review of benefit decisions – a much lower standard of review. In other words, a federal judge could now "second guess" the plan administrator and overturn a benefit denial based on their review of the claim facts and plan terms. This lower standard of review could negatively affect employers with Texas injury benefit plans in several ways, such as:
• Increasing the number of ERISA lawsuits, including the time and cost defending such lawsuits.
• Plaintiff attorneys filing ERISA lawsuits as leverage for higher liability settlements or awards.
• Increased opportunity for federal courts to abuse their discretion when conducting de novo review of benefit decisions (e.g., sympathy for claimants, political reasons, etc.).
• Fiduciary duty breaches caused by plan administrators basing benefit decisions on increased ERISA litigation fears rather than benefit plan terms.
• Lack of confidence in plan administrator decisions, leading to inconsistent benefit claim decisions and claim outcomes.
For traditional non-occupational benefit plans, increased plan fees and premiums could reduce employee plan participation – or even cause employers to stop offering certain employee benefit plans altogether.
ADDITIONAL CONSIDERATIONS
The bill would also prohibit benefit plans from using class action waivers or representation waivers. However, this bill would not prevent Texas Option employers from continuing mandatory final and binding arbitration of negligence liability claims.
WHAT YOU CAN DO
HR 7740 is currently under review in the House Education and Labor Committee and S 4219 is currently in the Senate HELP Committee. It is critical that employers that sponsor Texas injury benefit plans make their voices heard on this issue with their House and Senate representatives in Washington, D.C. You should contact the Association of Responsible Alternatives to Workers' Compensation (ARAWC), other industry lobbying groups or your internal governmental affairs department.
For ARAWC, contact A.J. Donelson at adonelson@advocomgroup.com. PartnerSource clients should also contact Jennifer Hurless, PartnerSource president and the company's ARAWC representative, at (214) 239-4586 or by email at jhurless@partnersource.com.