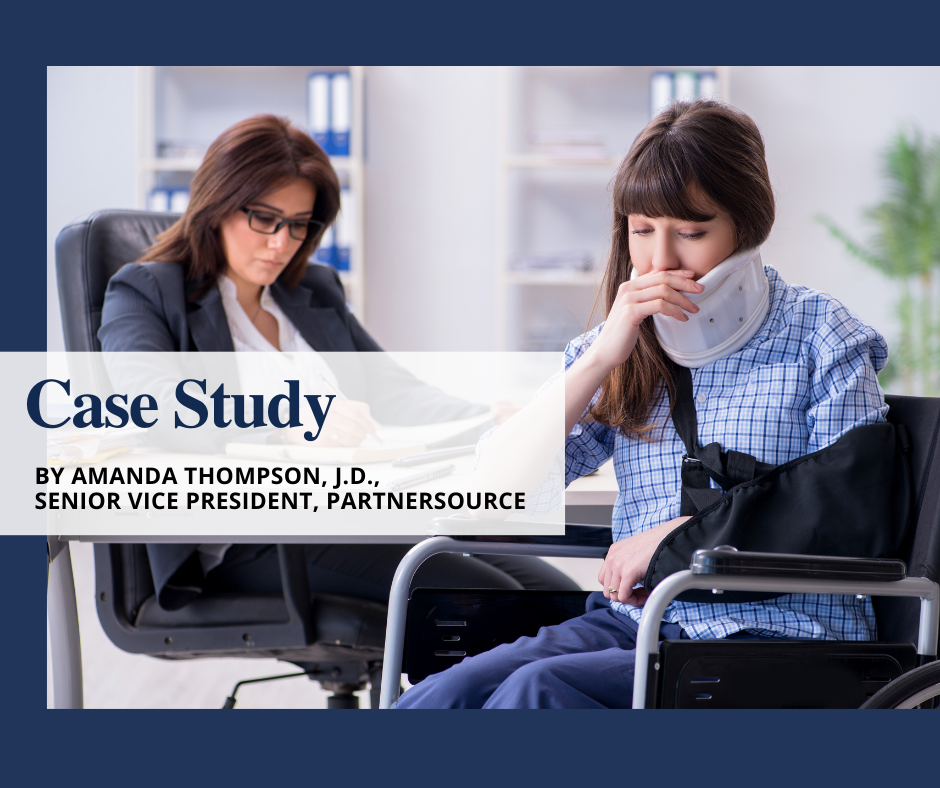 Case Study: Above All Else, Take Care of the Injured Employee
Many PartnerSource clients have Injury Benefit Plan maximums in the range of $300,000-500,000, and for almost all claims, that amount is sufficient. But what happens when the Plan maximum isn't enough to meet the needs of an employee catastrophically injured on the job? The answer lies at the very core of the success of our Plans: above all else, take care of the injured employee.
When managing a catastrophic claim, the flexibility of the Plan proves most beneficial. When it is predicted that treatment needs will exceed the Plan maximum, the employer, along with the assistance of PartnerSource and your team leader, can create a supplemental plan under ERISA to exceed the Plan maximum. This supplemental Plan can also be used to cover certain types of services or equipment that the existing Injury Benefit Plan may not.
The supplemental plan was a key component to the successful resolution of a claim for one of our retail clients whose employee suffered a multi-level spinal cord injury. It was determined early that the $300,000 Plan maximum would be insufficient. Therefore, PartnerSource drafted a supplemental plan to exceed the plan maximum by $700,000 (covering up to $1M in total benefits). Perhaps even more importantly, the supplemental plan was written to include the purchase of a wheelchair-accessible van, as well as modifications to the employee's home to widen doorways, add ramps, and even a complete bathroom renovation.
These plans should be approved by the insurance carrier(s). The supplemental plan incorporates most of the provisions of the existing Injury Benefit Plan, and all benefits paid are subject to the offset credit against any future negligence liability settlement or award.
Taking care of the injured employee is the right approach, and this plan flexibility can help to mitigate against the risk of litigation and the possibility of a large arbitration, bench or jury award. In the above example, the claim was eventually settled at mediation without a suit even being filed. Contact your team leader for assistance drafting a supplemental plan, as we are here for you and your colleagues!