Upcoming Event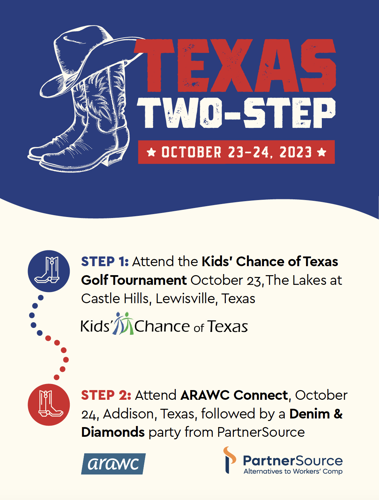 OneSource will back on December 6. Save the date and join us at ARAWC Connect on October 24. Click here for more information. 
The Alternative to Workers' Comp, commonly referred to as Texas Nonsubscriber Option, or just "the Option", is a completely different approach to providing on-the-job benefits to injured workers. Using the ERISA platform, the Option has many advantages over traditional workers' compensation.
PartnerSource is the recognized leader in this field.
Find Out More
Employee Advocacy Webinar
...
Jennifer Hurless
PartnerSource
NEW 2020 TEXAS INJURY BENEFIT PROGRAM PERFORMANCE REPORT
Kids' Chance
PartnerSource is proud to be a founding sponsor of Kids' Chance of Texas.  Their mission is to create and support educational scholarship programs for Texas children whose parents have suffered a severe or fatal injury at work. To learn more, please visit http://www.kidschanceoftexas.org/