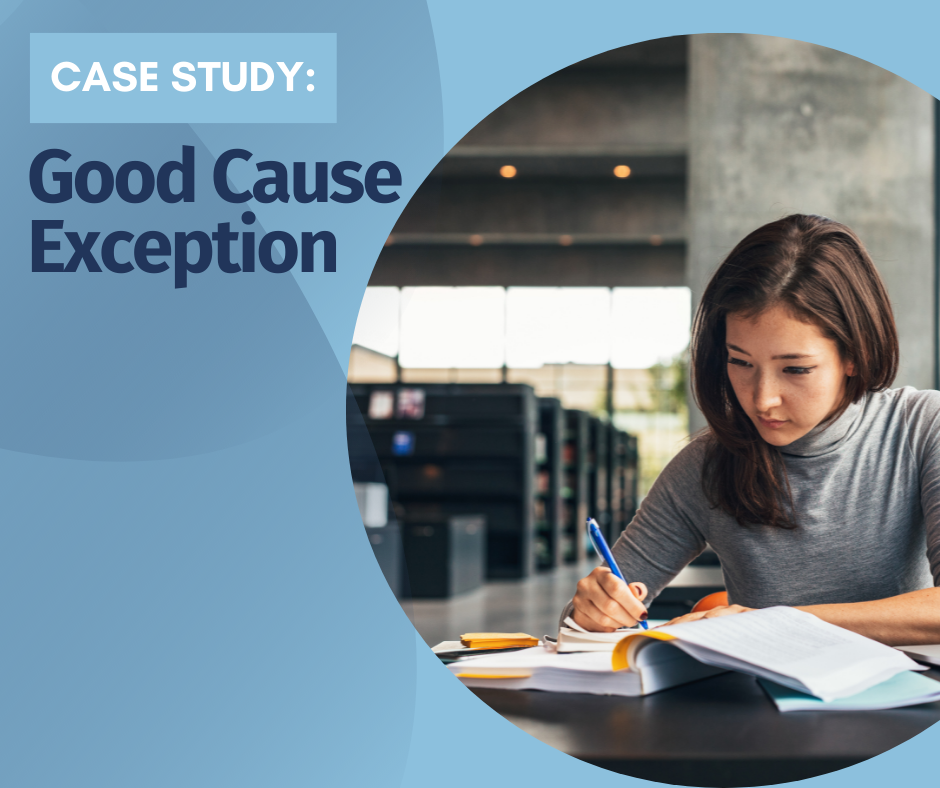 Case Study: Good Cause Exception
Most PartnerSource plans contain generous plan benefits conditioned on an injured worker following the terms of the plan, including reporting the injury or seeking treatment within defined timeframes. But sometimes circumstances exist that the injured worker could not foresee or were beyond their control. Or some benefits may exist for which the injured worker simply doesn't know to ask. A plan document should allow exceptions for unusual circumstances; and, as fiduciaries, plan administrators should lend a hand, asking questions to enable injured workers to access all available plan benefits.
Your plan's definition of "good cause" provides a great example for how fiduciaries can ensure fairness in the administration of a program. With good cause, the plan authorizes the administrator to examine all evidence from the investigation to determine if any extenuating circumstances prevented an injured worker from meeting plan requirements.
Consider the following:
A worker injured his back while lifting towards the end of his shift. His employer's plan required he report his injury to management within three days of the injury. During the same work shift in which he was injured, the worker received a text message that his mother was in the hospital. The injured worker left work at the end of his shift and went straight to the hospital to be with his mother where he spent the next three days. When the claimant returned to work, he reported his back injury to management. While filing out his incident report, the injured worker did not think to add he had been at the hospital the previous three days. Fortunately, when the injured worker provided his statement to his adjuster, the adjuster asked several specific questions about why he had not reported his injury timely, enabling the claimant to explain his circumstances and the adjuster to see the need to find good cause for failing to report the injury within the required timeframe.
A plan document drafted with fairness in mind allows an adjuster to assess each claimant's reasonableness, greatly minimizing a harsh application of rules when the circumstances do not support it. With the right attention to detail, PartnerSource clients have the opportunity to make the right exceptions at the right time – within the plan's language.
All programs utilizing PartnerSource for ongoing support have good cause exceptions built into their plans. If your plan does not contain a good cause exception, please contact us today for more information.