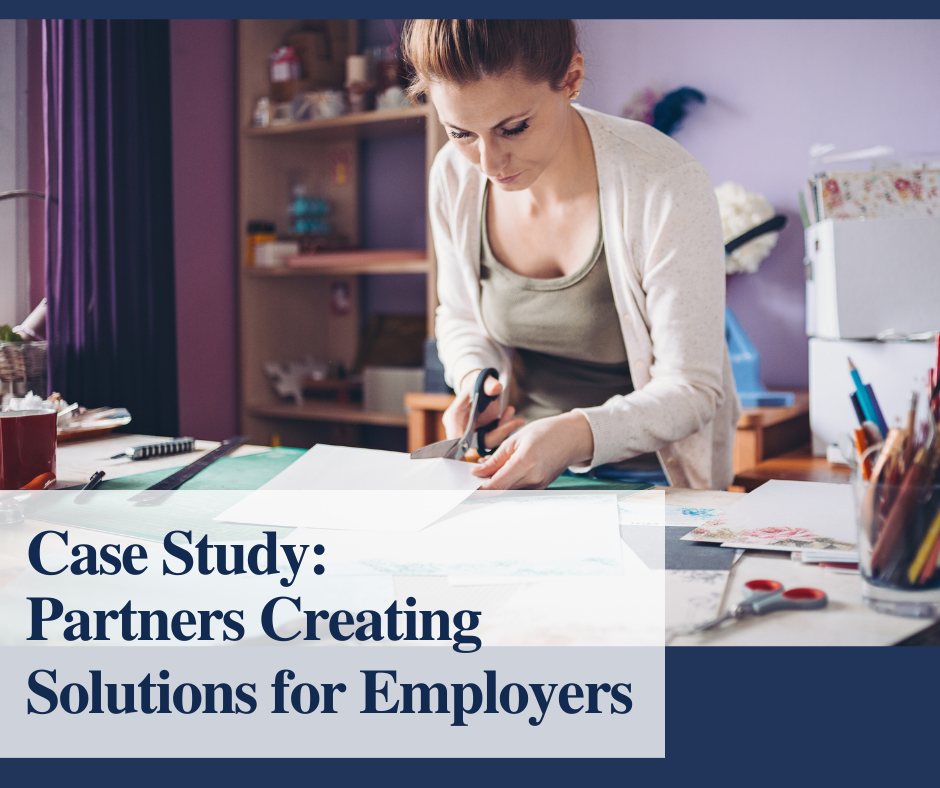 Case Study: PartnerSource Partners Creating Solutions for Employers
At the annual PartnerSource Employers' Conference, clients have the opportunity to meet potential new vendor partners that share their commitment to better medical outcomes, improved benefits for injured workers and cost savings for employers.
One employer's challenge was solved recently by collaborating with one of these trusted vendors who were able to provide a creative outcome that benefited everyone involved.
This client had limited ability to accommodate injured employees who were released to return to work with restrictions. Pre-pandemic, the client would offer injured employees off-site volunteer opportunities at community non-profits. In light of the pandemic, however, the client stopped offering that option out of concern for the health and safety of its employees. The unfortunate consequence was that employees were sitting at home, not working, losing contact with their work teams and developing a "disability mindset" that ultimately makes them less likely to return to work.
The solution? The client collaborated with a PartnerSource preferred vendor—one of the many found through the PartnerSource Employers' Conference--to offer injured employees options to help non-profit organizations, but doing so on-site at the employer's location. The first option is community outreach to help with fundraising for non-profits via telephone. The second option is making handmade cards for nursing home patients and assembling survival bracelets for first responders and our troops. The outcome was a win – win for the client and its injured employees, not to mention the many people served by worthy non-profits.
How can trusted vendor partners help you take great care of your injured employees while solving programmatic challenges? PartnerSource is happy to introduce you to people who can help.