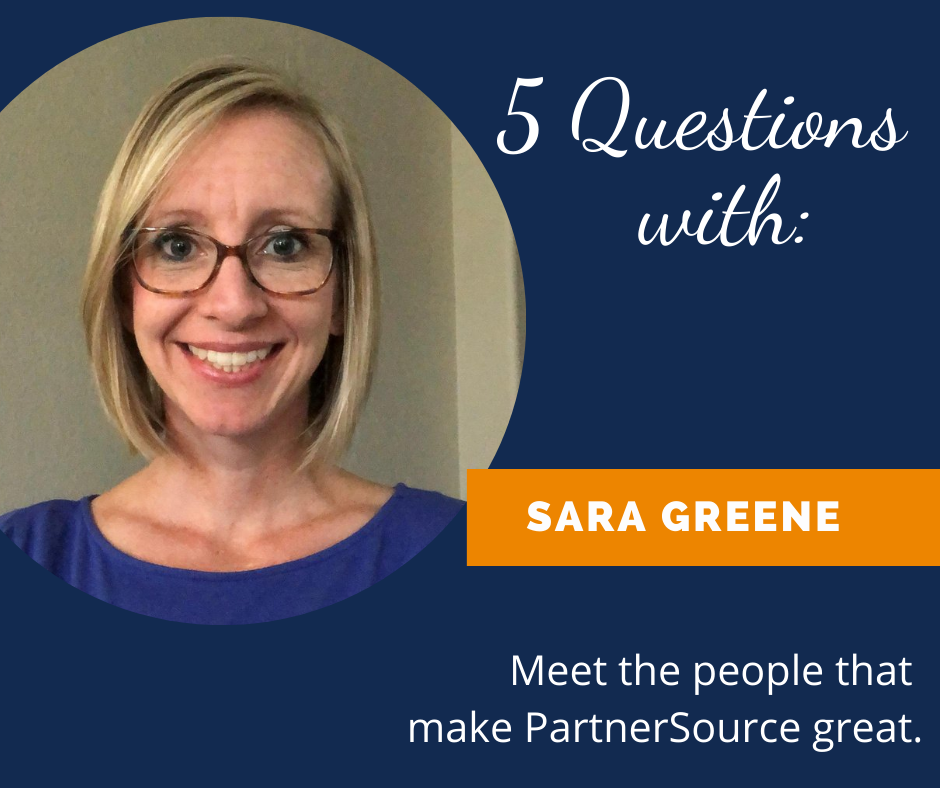 Five Questions with Sara Greene, PartnerSource Claims Manager
She combined two unique interests in a career that helps injured workers. A self-described "type A" personality, she throws caution to the wind when she pursues some favorite hobbies. Having worked with PartnerSource before she ever worked for the company, this claims manager has the distinction of being the only PartnerSource employee to have won a very special award. Meet Sara Greene.
What drew you to this industry?
I attended TWU and kept switching my major between education and physical therapy; I liked both and couldn't decide which I wanted to pursue. After graduation, I decided to take some time before going to grad school and, in the meantime, I took a job at an auto insurance company. It turned out to be a good fit: I got to help and educate people, and utilize my medical knowledge in reviewing bodily injury reports. After working in auto, I then moved into workers' compensation before working with PartnerSource on the Texas Option. This industry takes both of my interests and melds them together!
You are the first PartnerSource team member to have won a coveted award. Tell us about it.
Yes! When I worked for a TPA as an adjuster, PartnerSource was on one of my accounts. I was nominated for the PartnerSource Compassionate Service Award, and I was shocked to win. It was such an honor to be considered. It's really about putting the employee first, no matter what. How you speak with people makes a difference; it impacts how they receive the news and how the claim moves forward. Delivering news with empathy helps get a better outcome.
What was your experience in coming over to PartnerSource?
My first day at PartnerSource was one I will never forget, as it was the day that the city of Dallas put the shutdown order into effect – my first day was working from home! But, I've worked with PartnerSource since 2012, so knowing everyone and having those relationships already made it a little easier, and my team was so supportive and helpful. Everyone jokes that they will never forget my first day because it was the first day of the shutdown.
What do you enjoy doing in your personal time?
I love to cook and experiment with new things, whether it's low carb recipes or cauliflower substitutes, meatless meals, etc. Dinner time with my children and husband is very important. We all enjoy sitting down and eating together. That's one thing we make an effort to do, spend that time together every day.
What is something we might be surprised to learn about you?
I'm a very cautious person and I don't like to take a lot of risks, but I do like adventurous things. We love to travel and experience new activities wherever we go, including skydiving, zip lining and kayaking. Even though in the rest of my life, I'm pretty cautious and reserved, I love the adventure!