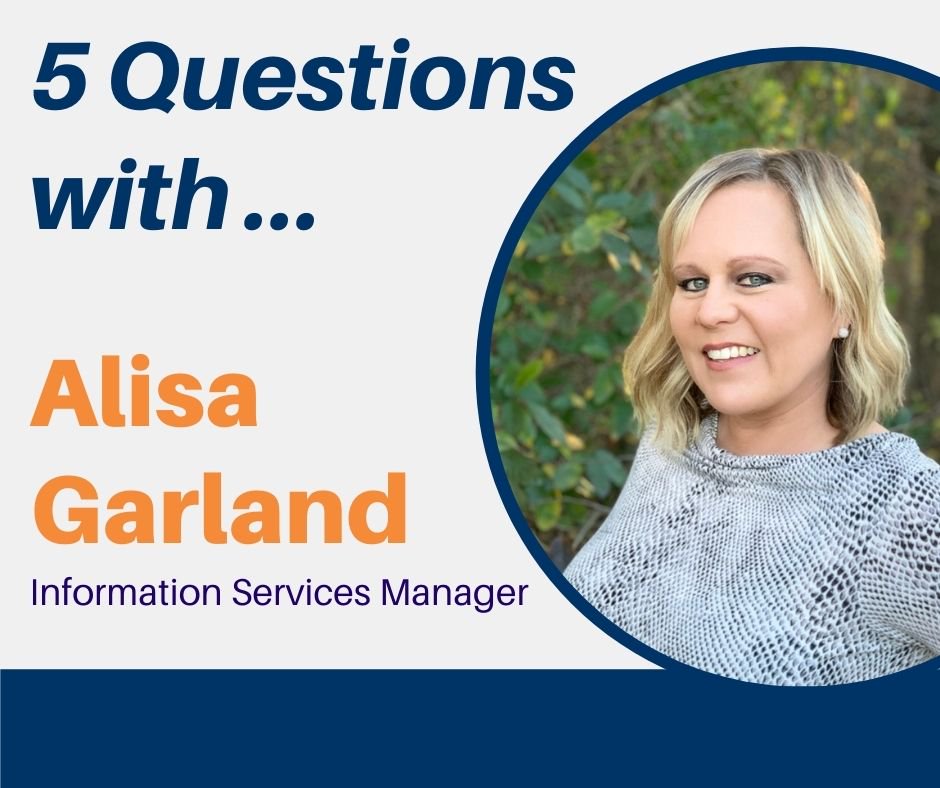 Five Questions With: Alisa Garland
November 19, 2020
An insatiable curiosity drives Alisa Garland, information services manager, to dig deeply into the data to find out how and why people get hurt on the job. This dynamic professional is energized by her deep commitment to helping injured workers, taking care of her family, and finding the spiciest peppers on the planet. Find out more about Alisa Garland.
How did you select your career?
I've always held positions that required a lot of analysis, which fits my personality well. When I was a kid, I was always the one with my hand up over and over again, the one with all the questions. I feel so sorry for my teachers! I didn't take things at face value; I always wanted to know more. In college, I was drawn to sociology. Because I'm so curious, I really enjoyed the analysis and research. My attention to detail is one of the things that helps me in my career. I think that curious little girl inside of me has always been a strong motivator.
How does your role help injured workers?
My role is to develop and implement strategies for effective data analysis that ensure the success of our clients and their Texas Nonsubscription Partnership Programs. Data and analytics are essential to the claims handling practice. Data alone is not enough; extracting value and insight from data is what is most important. The information services team is responsible for collecting raw data, the loss runs, and leveraging that data to enhance better safety and medical outcomes for injured workers. An analysis of injury data can examine patterns and trends of work-related injuries and assist in the development of prevention strategies. 
What do you enjoy doing outside work?
I have four boys, and they keep me busy! Three are in high school--my oldest is a senior, two are sophomores--and my youngest is ten. I'm always at sporting events, sitting in the bleachers, or taking them to other fun events. We enjoy vacationing together, too. When I'm alone, I love to paint and repurpose furniture. It's something I started doing when my mom passed away, and it allows that creative side of me to have fun. I love taking something old and making it new again. Some of my favorite things are pieces I've rescued from being kicked to the curb. 
What is one thing people don't know about you?
I am not much of a risk-taker, so people are always surprised to learn how obsessed I am with spicy food! I eat the hottest peppers. My kids recently had me do the chip challenge on TikTok, where you eat one chip covered in powder from the Carolina Reaper Pepper, the hottest thing you can eat.  If you can eat the whole chip, you're winning. I can handle some really, really spicy food.
What's the best lesson you've learned at PartnerSource?
The biggest lesson that I've learned in my career, and especially at PartnerSource, is to never settle for mediocrity. If you are just going through the motions, you are wasting your time. PartnerSource has an above and beyond culture. It is inspiring to work with people who have motivational energy and are always willing to go the extra mile. I have taken this lesson and applied it in my personal life. It is amazing what you can accomplish if you strive for excellence.