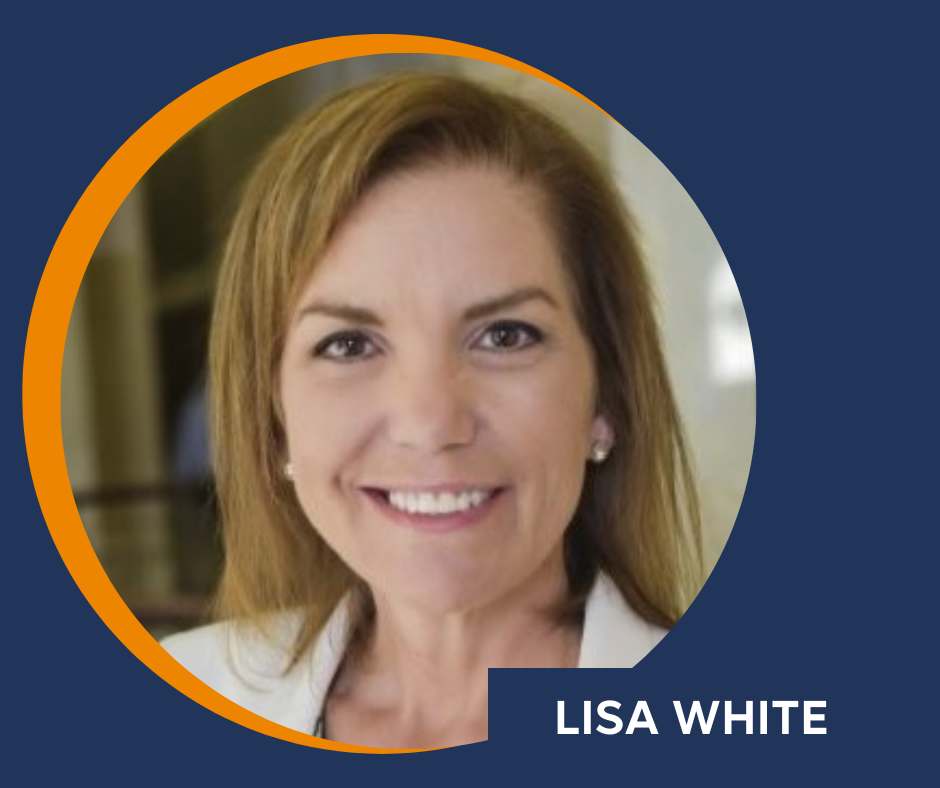 Five Questions with Lisa White
This self-effacing professional is a life-long learner who relishes helping others. Art and travel are her biggest passions in life, outside of her dedication to her family. She is moved by Monet and has big plans to see the world. Meet Lisa White.
Your route to PartnerSource is an interesting one! Tell us about that.
I moved to Dallas in 2005 to take a job with an insurance company where I was on the service side, helping agents with long-term care insurance. About a year later, the company decided to relocate its regional offices to Virginia. I was offered a great job there but I had a freshman and senior in high school and it just wasn't the right time.

Seeking my next position, I answered an ad for a customer service representative at PartnerSource. It was a three-month interview process! I had actually considered accepting another job offer when PartnerSource called and insisted I work with them. I began in a support role to the insurance account manager, who had been instrumental in starting the insurance agency side of the house at PartnerSource. After about six weeks, I was promoted to insurance account manager and personally mentored by the vice president of insurance for PartnerSource and also Bill Minick, founder and former chairman of PartnerSource. This mentoring was invaluable experience for me, and allowed me to grow in my position and take on more responsibility. I was promoted to vice president of insurance in 2012, a role I am honored to continue to serve today. Over the years, I've had great opportunities for professional growth – a process to which our company is very committed. I think PartnerSourcers are hired because we're very good at what we do, but we also show openness to learning how to stretch and grow. Even within my current role, I find those opportunities. It's just part of the PartnerSource culture: high performance, high achievement, high expectation. We don't settle for the status quo.

What have you learned at PartnerSource?
That you have to be invested in what you're doing, in your role and in what the company as a whole is providing for our clients. I find that this is not a place for people who want to just do a job, check off a task, and move on; here, everyone is invested in the mission of getting better outcomes for injured workers.

PartnerSource helps employers manage a unique program that's unlike anything in any other state, allowing employers to ultimately get better medical outcomes for injured workers. We want to be that beacon that helps our clients navigate these opportunities to provide better care. Our clients say things like, "You all took us through this – you really know what you're doing." We've heard things like that for years! I have never heard a negative client response to what we do, and I think that speaks both to our mission and to the people here who carry it out on a daily basis. You can see and feel the investment of the people here.

Outside of insurance, you have another exciting passion in life. What is that?
I am a caretaker by nature, so whether my elderly mother needs something, or my children or grandchildren, I always pour myself into others. I'm just now discovering a passion of my own -- my own form of self-care -- and that is travel! Because traveling requires some planning, I'm already researching itineraries and getting excited about hitting up bucket-list places like Ireland, Croatia, and the Maldives. I went to Maui for my 50th birthday and the Amalfi Coast is my goal for my 60th birthday. I refuse to turn a significant age anywhere except in a wonderful place!

Any other hobbies or interests that feed your soul?
I'm a huge art lover! I love Impressionist work, with the work of Claude Monet being my favorite. I was in New York City with my grandson for Spring Break one year, and when we got to the Metropolitan Museum of Art for our day at the museum, I was overjoyed to see a big banner hanging in the front, announcing the museum's Impressionist exhibit. I started crying then and cried all the way through the exhibit because art moves me to tears! My youngest daughter has the same reaction I do, so when I took her and my grandson to the Kimbell Art Museum in Fort Worth for a Monet exhibit, my daughter and I walked through the exhibit with tissues. My grandson wanted to know what was wrong with his mom and grandmother! We had the opportunity to see some works I never knew Monet had done. I sit in front of these pieces and they just move me.

What is something people don't know about you?
Some people don't know that I am adopted, and that I have a relationship with my birth mother. I met her when I was 21, and we've been close ever since. I am her only child. My parents were very open about the fact I was adopted from the very beginning, so I don't even remember the day when I learned that I was adopted. My parents and my birth mother met accidentally after I had surgery and they had all come to the hospital during visiting hours. The three of them had a great conversation that day and have been close ever since. It turns out that we have some crossover: My grandfather, who is a minister, held revivals as a visiting evangelist at my birth mother's church. As head of the deacon board at the church, my birth mother's father would host the visiting evangelist and his wife for lunch or dinner - so Peggy, as a young tween, was around the table with my eventual adopted grandparents.  I also learned that my birth father and my adopted father worked in the same area at E-Systems in Greenville, Texas. It's a unique story. I'm blessed to be surrounded by people I love.