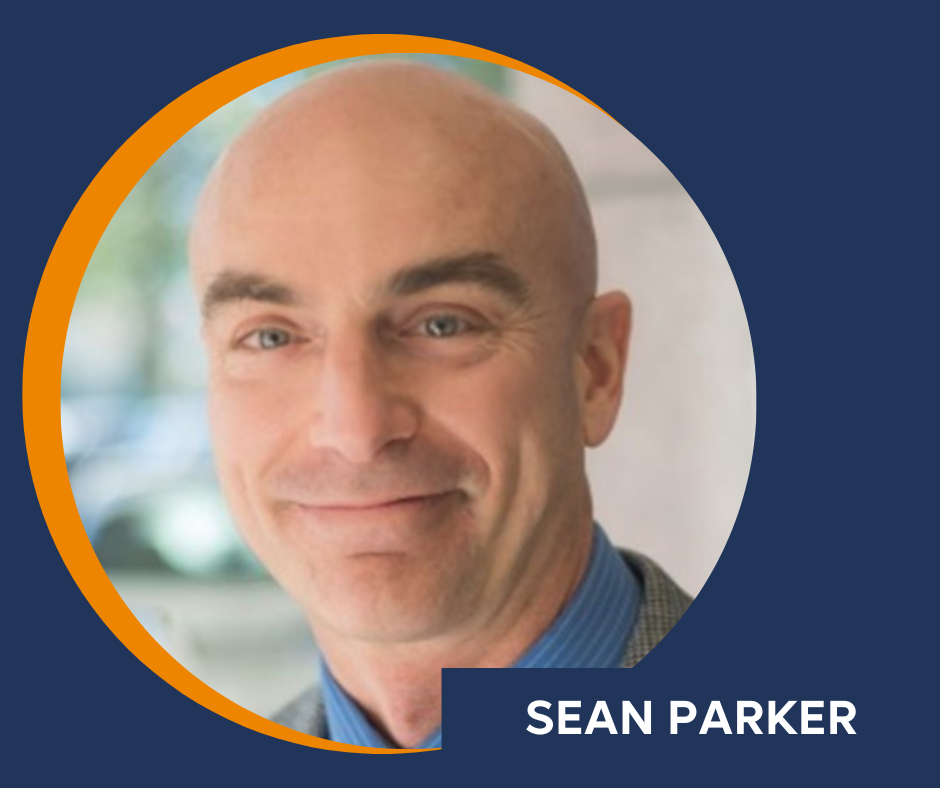 Five Questions with Sean Parker
He approaches his work like it's an archeological dig, turning over every stone to look for information and answers, and then putting the puzzle together to ultimately help his clients take better care of injured workers. When he's not at work, he's often found under a classic car, putting the physical pieces together to solve mechanical puzzles and bringing these cars back to life. But in the office, when the elevator door opens, you just might catch him jamming to some '80s tunes. Meet Sean Parker, Vice President of PartnerShip Services with PartnerSource.

How does your position support PartnerSource's mission to help companies achieve better medical outcomes for injured workers?

In my role, my team and I have a lot of interaction with clients and front-line claims adjusters. While there are certain proactive things that we're responsible for doing on a weekly or monthly basis to help service clients, we also take calls throughout the day from clients needing advice or from adjusters wanting our thoughts on how to handle a claim. As the experts on the client's plan, we help guide them. Every claim is unique and the plan gives you the flexibility to address the situation and take the best care of the injured employee. Our team is the front line for day-to-day claim questions and issues.

This role is rewarding for me personally because I'm the type of person who likes to help other people. I've been in the property and casualty claims industry for more than 30 years. When someone comes to me with a question, they're often very frustrated. However, I can see the path forward: Here are the things we need to look at, this is what the plan says, and here are the things we should consider or address. By the time they get off the phone with us, they're super relieved to have a path they can take on the claim, and to know the things they can discuss with the client to help the employee.

What attracted you to this industry?

When I graduated from Stephen F. Austin State University in 1989, I started interviewing. One of the companies I met with was a large insurance company, and I was intrigued by the different opportunities there in property, workers' comp, liability, etc. I'm an inquisitive, organized person who loves taking a huge jumble of facts, and turning over all of the "rocks" when doing the investigation. In fact, in college, although my major was business, my minor was anthropology – I loved exploring a site, figuring out what was there and how the pieces fit together!

When a number of my friends from that company went to work at PartnerSource, they called me and kept saying, hey, you really need to check this place out. Under workers' comp, your hands are tied in many ways, but under the Texas Option plans, there is a lot of flexibility to address unique claims. I liked the creative problem-solving aspect combined with the opportunity to help injured workers in a whole new way. I also really enjoy working at PartnerSource because of the unparalleled teamwork that happens here. Everyone at PartnerSource is a consummate professional and is passionate about what they do. And if one of us ever needs something, other PartnerSourcers are ready and willing to jump in and help, whether that's lending their expertise or their time; there are no silos here, and that interaction across areas really helps us build that team atmosphere.

What is your favorite way to spend some vacation time?

Cruising. My wife, Suzy, and I enjoy sailing together, and we have other friends we have met through cruising who often travel with us, and we go with my parents every once in a while, too. We normally sail out of Galveston, but sometimes Florida or even San Juan, and we visit Eastern Caribbean islands like Grand Cayman and Jamaica; the Western Caribbean, like Mexico's Yucatan Peninsula, Roatan Honduras and Belize; or even Southern Caribbean destinations including Antigua, St. Lucia,  Aruba and Barbados.

The most unique cruise we have taken was to Cuba. When the U.S. government temporarily lifted some of the restrictions into the country, we were on the second cruise ship in to Havana, Cuba. It was like stepping back in time, literally going back to the 1950s: Cubans preserve their older buildings and they're driving around in classic American cars. Much like many places in Europe, Havana is arranged in big plazas, with each having a church and a park, and little shops around the plaza. Each is like its own community. It's a surreal experience to be in Cuba because it feels as if it's frozen in time.

What might people be surprised to learn about you?

Maybe that I'm an old car junkie -- I'm a gearhead! I love old cars, and I love working on old cars. A lot of the guys I hang out with are gearheads, too. I'm mechanically inclined and have done full-blown restorations on classic cars. I get a lot of satisfaction out of doing the work and, if anything goes wrong with the car, I know that I can fix it myself.

In high school, I had two different cars, a 1970 Camaro and a 1975 Camaro. The '75 was in good shape and got me where I needed to go. The '70 needed some work, and once I finished that, I gave the '75 to my younger brother and I drove the '70. Although my grandfather passed away before I was born, my mom says I got my mechanical inclination from him. It's a gift: anything mechanical, I can figure out.

What's your favorite genre of music?

Being a product of the 1980s myself, you could say I'm stuck in the '80s! I love any good '80s music, and a wide variety of it – anything from hard rock like Def Leppard to something like REM or Pink Floyd. I'm all over the spectrum of '80s music! In the building where PartnerSource offices, our elevator music is typically songs from the '80s. You can't help but dance in the elevator!