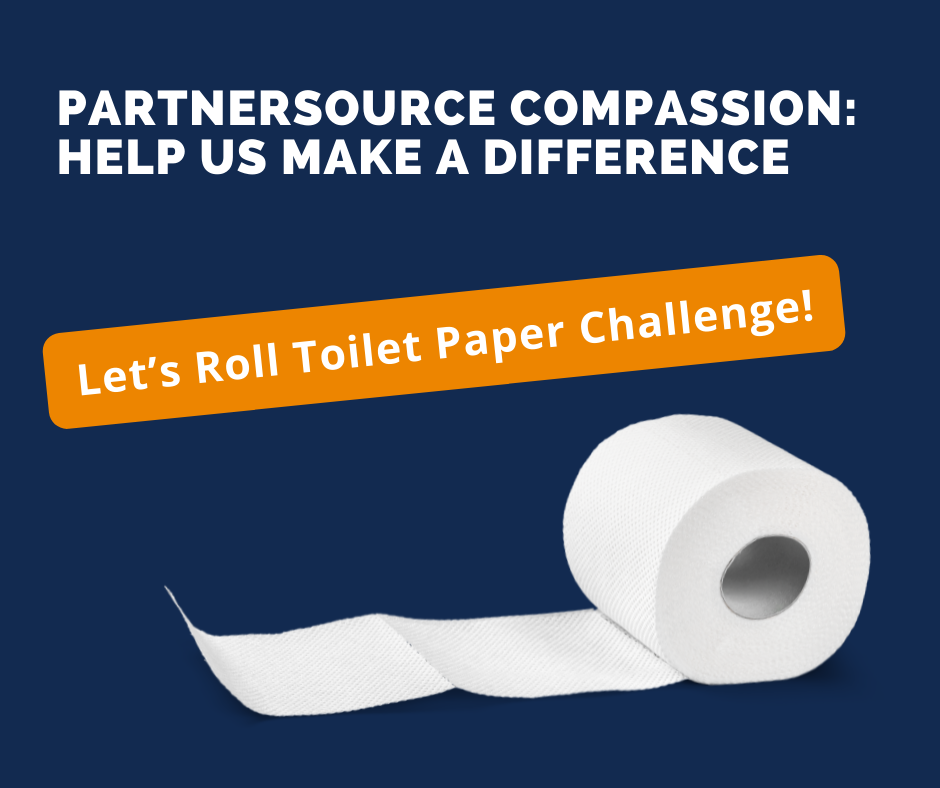 PartnerSource Compassion: Help Us Make a Difference
PartnerSource is participating in the Let's Roll Toilet Paper Challenge, an initiative to help Metrocrest Services supply toilet paper for those in need. Please help us reach our goal of 500 rolls!
We all now have first-hand knowledge of what a precious commodity toilet paper can be. But for many (particularly seniors), on a regular basis, it's a choice between purchasing toilet paper, or food, or paying an electricity bill. No one should have to make this choice!
You can help! Please visit the PartnerSource fundraiser to make a monetary donation. (For reference, a 12-pack of toilet paper costs approximately $13.)
Please donate by August 20. PartnerSource will deliver toilet paper to Metrocrest Services in advance of National Toilet Paper Day, and additional toilet paper will be purchased with monetary donations. We appreciate your support.
Metrocrest Services is celebrating its 50th year of helping our neighbors in Carrollton, Addison, Farmers Branch, Coppell and parts of Dallas with food, rent and utility assistance, financial assistance, job training, GED classes, senior services and much more. PartnerSource is pleased to support this incredible local non-profit organization.
Toilet Paper Fun Facts:
Q: When was toilet paper invented?
A: 1391, when it was created to meet the needs of the Chinese Emperor and his family.
Q: How many sheets of toilet paper, on average, do Americans use each time they go?
A: 8-9 sheets.
Q: What percentage of Americans will admit to stealing toilet paper from hotel rooms?
A: 7%
Q: When was the first package of toilet paper sold in the U.S.?
A: 1857. We celebrate this on August 26, National Toilet Paper Day, in observance of that first roll being sold.
Q: How many rolls of toilet paper does the average American use each year?
A: Approximately 100 rolls.
Thank you for your support! Supplying toilet paper to people in need is a cause we can all get behind.