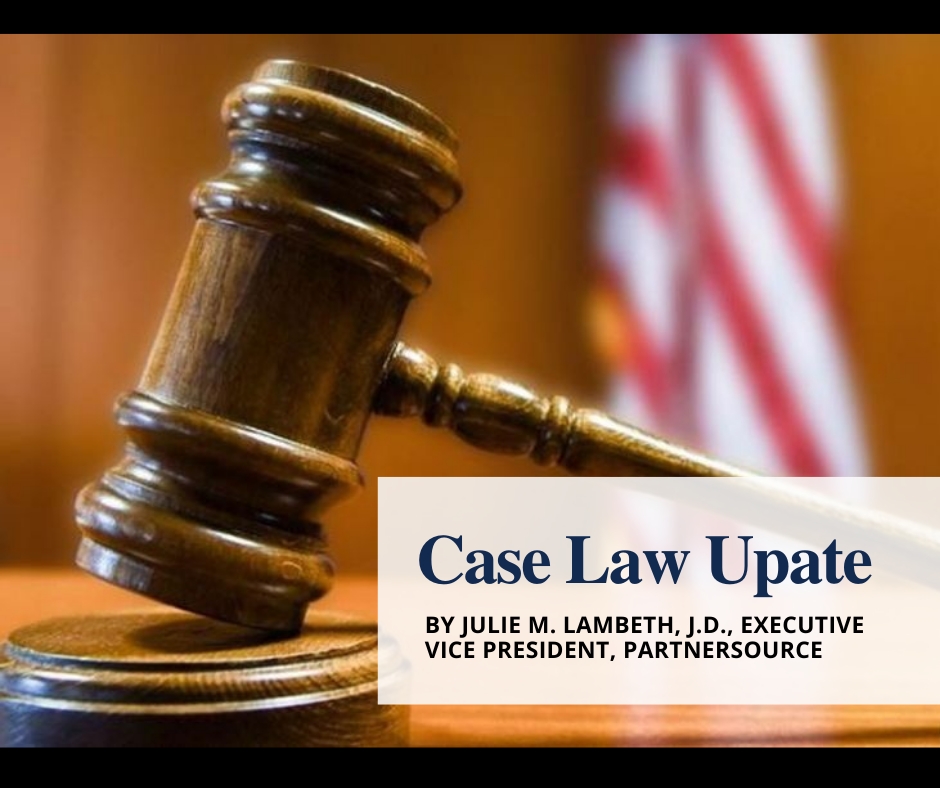 Modification of an Arbitration Award: The Trial Court's Limited Authority
January 5, 2021
Julie M. Lambeth, J.D., executive vice president, PartnerSource
In Ortiz v. Builders First Source – S. Tex. LP,  2020 WL 7711294, *__ (Tex. App. – Houston [14th Dist.] Dec. 29, 2020, no pet.), the Court of Appeals for the 14th District of Texas denied Ortiz's request to add pre-judgment interest and costs to his favorable arbitration award. Ortiz's claims were arbitrated under the Federal Arbitration Act ("FAA") and governed by the American Arbitration Association's Employment Arbitration Rules and Mediation Procedures. In this matter, the arbitrator awarded Ortiz compensatory damages and post-judgment interest for an injury he claimed to have sustained while employed by Builders FirstSource ("Builders"), a nonsubscribing employer. The arbitrator did not award pre-judgment interest and denied Ortiz's motion to modify the award noting that under AAA's rules, an arbitrator may not redetermine the merits of a decided claim but may only address errors in computation or typographical errors.
Builders and Ortiz both filed motions in state court. Builders' motion requested confirmation of the arbitration award and Ortiz reasserted his motion to modify. The state court granted Builders' motion and confirmed the arbitration award. Ortiz's motion was denied.
Ortiz argued in his appeal in the 14th District Court of Appeals that under the Texas law of remedies, a judgment in a personal injury case earns pre-judgment interest. The Court of Appeals acknowledged that statutorily that is the case, but noted that an arbitration award is not a judgment. Ortiz also argued that the failure to include pre-judgment interest and costs was a miscalculation, thereby allowing a trial court to modify an award to provide for its inclusion. The Court instructed that its authority to modify, vacate or correct an arbitration award is subject to sections 10 and 11 of the FAA and that such authority is extremely narrow. The Court disagreed with Ortiz's arguments stating that the award reflected the arbitrator's intent as evidenced by the arbitrator's denial of Ortiz's initial request, therefore, no miscalculation was present. The state court's denial of Ortiz's motion to modify was affirmed.