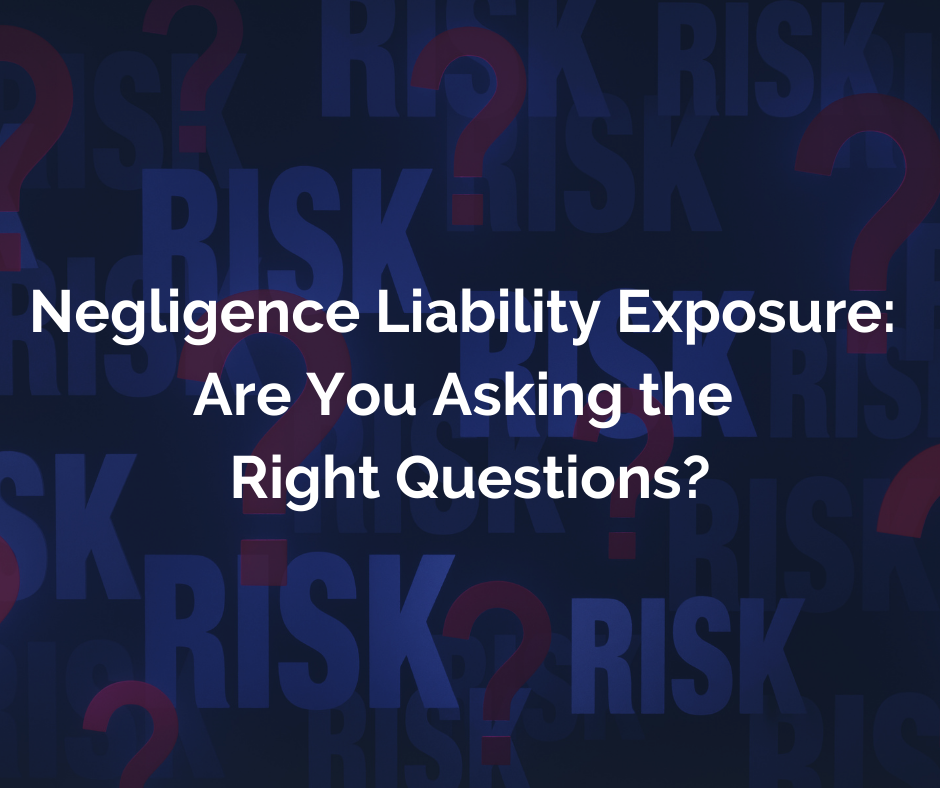 Negligence Liability Exposure: Are You Asking the Right Questions?
By Sean Parker, vice president of partnership services, PartnerSource
In addition to helping clients stay in compliance with Texas injury benefit program and ERISA requirements, PartnerSource also keeps a watchful eye for any claims that could potentially have negligence liability exposure. It's yet another benefit of utilizing PartnerSource's claim consulting services.
When an employer is presented with a claim, getting the full picture of the employee's actions in their job role is of critical importance. How do you get a clear picture? Start by asking the right questions.
Liability exposure can result if an employer fails to properly train employees to do their jobs, provide adequate assistance, issue adequate equipment, supply appropriate instruction/supervision, or warn employees of dangerous conditions or activities that are not normally a part of their job duties.
When an employee claims they were injured because an employer failed to do one or more of the actions listed above, a thorough liability investigation should be conducted. This starts with a recorded statement from the injured employee that asks open-ended questions tailored to the loss cause.
Once the employee's statement has been obtained, follow up on any specific allegations being made by the employee, including:
Claims that they were not trained – Obtain and review copies of the employee's training records. Determine if the employee was following the employer's training, instructions and rules. If a license or outside training certificate is required to perform the job, secure a copy. Obtain and review the employee's employment application to determine if they have done the same or similar job for prior employers.
Claims that they were not provided adequate assistance – Obtain and review copies of any policies and procedures relating to team lifts and other similar policies. Obtain the names of other employees working in the area and determine if the injured employee asked them for help. If not, confirm if the other employees would have been available to help had the injured employee asked.
Claims they were not issued adequate equipment to do the job – Determine what equipment was available, and also if the employee had access to it.
Claims of a lack of appropriate supervision/instruction - Obtain names of supervisors and managers working in the area and determine what supervision and instruction was needed by the employee to safely perform the job. Who provided the supervision and how were any needed instructions communicated?
Claims they were not warned of dangerous conditions or activities that are not normally a part of their duties – Determine whether the employee was performing their normal job duties and if the hazard was commonly known or if it was unique to the job. If the hazard was unique to the job, was the employee warned and, if so, how was that warning communicated?
Getting the full story is critical, and to have an accurate picture, you need all the details. Asking the right questions of everyone present will help assemble the perspective needed and employers to best understand any negligence liability exposure.
Do you have liability concerns? Your PartnerSource team is happy to help you identify solutions that take care of the injured employee and proactively address potential liability exposure.