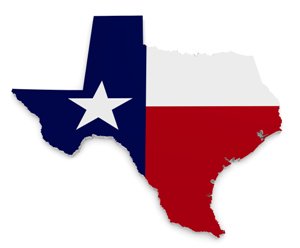 Texas Nonsubscriber Insurance Market Insights
After more than a decade of hyper-competition that has driven soft (low premium) pricing from innovative insurers, the market for Texas injury benefit programs has experienced significant change in the past year. Since early 2019, we've seen some restraint in the availability of high coverage limits and first dollar defense. Pricing has also increased as underwriters become more selective in the risks they will insure. Here's why:
Frequency Down, Severity Up. Claim frequency, nationally, continues to decline as workplaces become safer, but this can be offset by catastrophic injury claims that may be considerably more expensive with advancements in medical technology. Gratefully, this is saving lives and supporting greater post-injury functionality.
Market Consolidation. Several insurance companies and large wholesale brokers have exited the market or consolidated in recent years. Two insurers are now writing these Texas policies only if they also write supporting lines of business, like multistate workers' compensation or other commercial insurance products. The good news is we still have other insurance markets that are strong, well-known and respected.
Direction on Cost. Premium rates have dropped in recent years, in part, due to lower workers' compensation premiums (including some predatory pricing to lure employers back into the workers' comp market). But, like other property and casualty markets, premium rate increases for this line of insurance have begun and may continue throughout 2020. Some insurance markets are also seeking more premium through:
Treating all written premium as 100% earned from policy inception, instead of pro rata adjustments upon payroll audit,
Removing the $60,000 cap on payroll for premium computation, and
Increasing premium rates when employers increase ERISA benefit plan limits. 
Working Together to Promote Market Health. To maintain the health of this alternative insurance marketplace, employers, insurance companies and service providers must continue to collaborate on and advance:
Injury prevention and claim handling innovation to improve injured worker outcomes, and thereby, reduce rising medical costs on catastrophic claims, loss adjustment expenses and litigation (no other insurance market has the ability to innovate and implement faster),
Improving public clarity and credibility of Texas injury benefit programs through membership and active engagement in the Association for Responsible Alternatives to Workers' Compensation and QCARE, which supports reputation management AND enhanced defense of negligence liability claims for designated programs, and
Grow the Texas injury benefit market and insurance premium volume by further improving employer and insurance agent education, and finding other innovative ways to attract employer and injured worker support for this market's clear advantages of:
Faster access to the best medical providers,
Better medical outcomes,
Improved benefits, and
Lower total cost of risk, particularly for employers with any claim frequency.