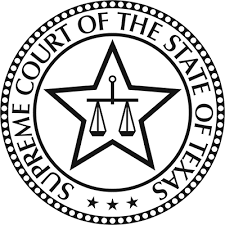 Texas Supreme Court Changes Injury Litigation Rules for COVID-19
On April 27, 2020, the Texas Supreme Court issued its Twelfth Emergency Order regarding the COVID-19 State of Disaster.
Of significance to personal injury and employment litigation, this Order does the following:
More Time to File Claims. Tolls any deadline for the filing or service of a civil case from March 13, 2020 (the date Governor Abbott declared the emergency) until July 15, 2020, unless extended by the Chief Justice of the Supreme Court. The Supreme Court's Order did not toll any deadline for perfecting an appeal or for other appellate proceedings, but rather instructed that requests for relief related to appellate deadlines should be directed to the court involved and "should be generously granted".
Going Remote. Prohibits courts from conducting in-person proceedings contrary to guidance issued by the Office of Court Administration regarding social distancing, maximum group size, and other restrictions and precautions and encourages courts to use all reasonable efforts to conduct proceedings remotely; and
Adapting, As Needed. Empowers all Texas Courts, subject to constitutional limitations, to take reasonable action to avoid exposing court proceedings to the threat of COVID-19, including:

Suspending any and all deadlines and procedures for a stated period ending no later than 30 days after the Governor's state of disaster is lifted;
Allowing participants involved in any hearing, deposition or proceeding of any kind to participate remotely;
Considering as evidence, sworn statements and testimony obtained or provided through remote means;
Requiring any participant of a proceeding to notify the Court if the participant has or knows of another participant having COVID-19 or symptoms consistent with COVID-19; and
Conducting proceedings away from the court's usual location with reasonable notice and access to the participants and the public. 
This Order expires June 1, 2020, except where otherwise stated, and unless extended by the Chief Justice of the Supreme Court. Go to the Texas Judicial Branch website for latest updates.