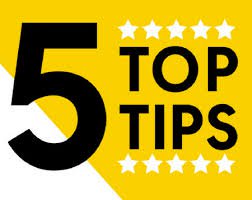 The likelihood of a long, expensive leave of absence skyrockets if an injured employee is not treated well and the employer is disengaged.  So, here's a few suggestions:
Let them know you look forward to their return to work… soon. It's human nature.  Sitting on the couch and getting paid is a good gig and seems reasonable if no one has said they want you back.  So open your arms, consider any needed, temporary adjustments to the job, and create a sense of urgency.
Set their mind at ease on benefits coverage. Unless there are significant open issues, confirm that medical bills and wage replacement benefits will be paid.  Provide simple, written and verbal explanations in an appropriate language.  Don't expect the injured worker to do "their homework" on basic rights.
Consider living conditions, emotional issues, and the family situation. For example, will recovery from the injury be helped or hurt by returning home?  You may want to consider alternatives or other special support that will best for everyone in the long run.
Explain this is a two-way street… and when benefits stop. Getting the best medical outcome requires attending all medical appointments and doing what the approved medical providers say to do.  So, set a firm expectation of receiving complete, honest information, cooperation, and accountability, including return to work as soon as released to full or modified duty.
Think "great customer service", not "what's my legal deadline". Don't leave the injured worker hanging, or waste their time (and yours), or inject unnecessary complexity.  You may legally have a lot of time to take the next step, but don't wait. 
It doesn't matter whether this was your most or least favorite employee before they got hurt on the job.  Treat them now like you would want your favorite family member to be treated, with compassion, good communication, an expectation of personal responsibility and great customer service.  And this unfortunate injury will be in everyone's rear view mirror much faster.